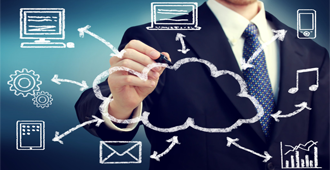 Advanced Services
Architecture, Design and Planning
· We provide comprehensive architecture, design and planning services that solve business problems and help organizations realize their goals. We help companies lay a solid foundation to deploy secure, efficient and stable networks that scale with their organization.
· We build strategies based on a complete understanding of customer's business, and compliance requirements and leverage industry best practices to define scope and requirements, provide sound design, and work with the customer define and address gaps in existing architecture.
Assessment and Analysis
· Through a combination of best practices and our collective years of experience with enterprise-network administration, we can make improvements in availability, performance and security of existing infrastructure. And identify opportunities, recommend network services for optimization and evaluate different approaches to solve problems.
Migrations and Upgrades
· We have an organized, repeatable process that empowers our customers to move forward with upgrades and migrations with confidence. We specially emphasize planning as the key to achieving future state while maintaining the needs of customer business today
Installation and Configuration
· We will help organization configure network & security equipment in a timely and cost-effective manner that minimizes disruptions to operations.
· Our Infrastructure Installation Services leverage our partner relationships, industry experience and professional certifications to ensure we keep costs under control and manage risk.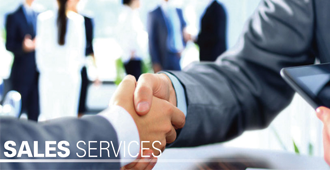 Post-Sales Services
Availability Services
· Troubleshooting & Configuration
· Warranty Services
· H/W & S/W Maintenance
· On Site Support
· Preventive Maintenance
· Phone & Remote Support
· Support Agreements
Tuning Services
· Network Assessment & Staging
· Performance Tuning
· Operational & Managed Services
· Upgrade Solutions Technical Consultancy
· Network Audit & Health Check
IT Operation & Outsourcing Services
Why Outsourcing
· Focus on the Organization Core Business
· Eliminate Time Consuming IT Functions
· Single Point of Responsibility
· Maintain System Availability
· Enhance System Administration
What We Offer
· Install, Configure & Test
· Operate & Manage
· Help Desk
· Administrate Your Systems
· Quality Business Processes
· Audit & Measure Performance
· Troubleshoot & Support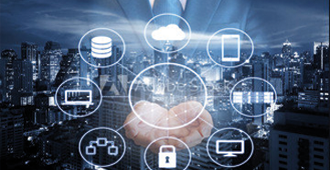 Skills Development Services
Training Types
· Class-Room based Instructor-Lead Training
· On-site with Hands-on Training
· Computer Based Training
· Tailored Training & Customized Materials
· Boot-camp & Certification Preparation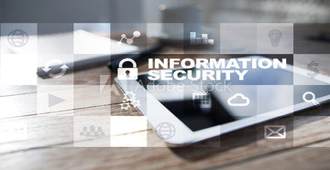 Information Security Services
Assessment & Evaluation Services
· Traffic Analysis and Network Picturing
· Vulnerability Scanning (Systems, VoIP, Network, WLAN, DNS, Database, Application, IVR)
· Penetration Testing (Internal, External, ATM)
· Risk Assessment
Improvement & Calibration Services
· Security Design Review
· System Hardening
· Secure Software Development
· Information Security Organization Structure
· Policies and Procedures
· Security Awareness
Standards & Compliance Services
· PCI-DSS Compliance Preparation
· ISO-27001 Compliance Preparation
· ITIL Consultancy
Incident Response Services
· Incident Handling
· Forensic Analysis
· Testing Services
External Penetration Testing
· External Penetration Testing tests the security surrounding externally connected systems from the Internet, as well as within a Corporate Network. Controlled tests are used to gain access to Internet resources and ultimately to the DMZ which is an internal network; by going through and around firewalls from the Internet. External Penetration Testing involves the finding and exploitation of actual known and unknown vulnerabilities from the perspective of an outside attacker.
· External Penetration Testing attempts to breach the target as an unauthorized user with varying levels of access.
Internal Penetration Testing
· Internal Penetration Testing examines the security surrounding internally connected systems; typically within a corporate network. Internal Penetration Testing involves the finding and exploitation of actual known and unknown vulnerabilities from the perspective of an inside attacker. Internal Penetration Testing attempts to breach the target as an unauthorized user with varying levels of access.
Vulnerability Assessment
Physical Security Assessment
Physical Security Assessment Physical Security Assessment finds and exploit the vulnerabilities within a Company's physical controls. Whether it be lock picking doors, hopping fences, Piggy backing, bypassing access controls or social engineering.
Wireless Assessment
Wireless scanning and assessment target's customer environment to find unauthorized wireless access points or authorized wireless access points with security weaknesses
VOIP/IPT Security Assessment
VoIP assessment is designed to identify and exploit potential security vulnerabilities associated with premises-based IPT System. This assessment evaluates the security of the system from a user's perspective and determine if the VoIP service could allow potential service fraud, denial-of-service or other attacks, including VoIP misconfigurations, VoIP sniffing, rogue VoIP traffic injection, as well as new vulnerabilities related to the integration and interoperability of VoIP software and hardware.
Application Vulnerability Assessment
Our expertise covers applications developed deployed using a variety of technologies. From web applications, web services to thin clients, and browser add-ons. Our testing approach consists of manual code-review in addition to tools for automated vulnerability scanning
SCADA Security Assessment
We offer SCADA architecture review, vulnerability assessment and penetration testing services. SCADA are typically critical to the businesses and require a non-intrusive testing approach using a specific methodology unique to each system